Wingspan debuts at #5 in U.K. Charts and at #2 on the U.S. Charts
(See Current News for more info)
This web page on the Beatles will focus on their music and on any projects that they may be involved in. If you are a fan of the Beatles, I hope that the next few pages interest you and provide you with some interesting facts and information that you didn't already know!
In addition to the Beatles, I have also included pictures of some of the music collections that I have. Autographs, rarities and obscure and interesting things may be found here.
I have also included a section on the autographs that I have attained over the years. Although the autographs do not all pertain to the Beatles, I have decided to include them anyway. Hopefully you will find them interesting!
I also study guitar, and have learned to play basic classical guitar along with more modern rock music. I recently purchased an electric guitar and have even included some of my own guitar playing on my web site along with some alternative takes and rare demo recordings by the Beatles.
I hope that you enjoy my web site. If you have any comments or suggestions, please
feel free to send me an e-mail at:
PresstoPlay@hotmail.com
or sign my guestbook by clicking on the link below.
Before you leave, be sure to check out the "Beatle Question of the Week" at the bottom of this page!
One last word of advice! If the "pop-up banner" bothers you, just minimize the banner and it won't keep popping up when you open a new link.
Thanks for visiting and I hope that you enjoy your time here!
Andy
e r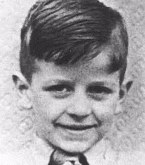 You are visitor #:

Thanks for visiting Press to Play! Please visit again soon!